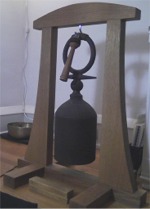 Schedules

All times are Central Time unless otherwise noted.
Weekly Schedule
Monday–Friday: Morning sitting from 6:00 to 6:35 a.m.
Monday, Wednesday & Friday: 5:15 to 5:45 PM
Thursday: Class - 6:30 to 7:15
Sunday:
Sanzen (private interview with teacher) available
9:00 a.m. Zazen/kinhin
9:30 a.m. Zazen instruction for newcomers
10:40 a.m. Service
11:00 a.m. Dharma talk
For details, visit the
Weekly Schedule page
.
Affiliates
Evanston Zen Group, Evanston, IL
Thursdays from 5:30 to 6:30 p.m.

Sangamon Zen Group, Springfield, IL
Thursdays from 7:00 to 8:00 p.m.
Saturdays from 9:30 to 11:00 a.m.

Visit the Affiliates page for details.

Sesshin
The following is our schedule for upcoming sesshin.
August 28 (Wed) to September 2 (Mon - Labor Day)
November 7 (Thu) to 11 (Sun)
January 15 (Wed) to 20 (Mon - MLK Birthday) 2020
Except as noted, all sesshin begin at 7:30 p.m. the first evening and end at 12 noon the last day, followed by an informal lunch. At 6:00 p.m. the first evening, there is an orientation for first-time participants. Here is the daily sesshin schedule.
For more information and to register for upcoming sesshin,
visit the
Sesshin page
.
Events
Zazenkai
October 12, 9:am to 4:pm
Board Meeting
October 12, 4:00pm
Class
Thursdays, 6:30 to 7:15 p.m.
Bodhi Day Potluck
December 7th, 6:00pm
For more information visit the
Events page
.