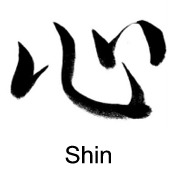 Events

Additions to the Center Grounds
A major building project on the Zen Center grounds has recently been completed. Thanks to the generosity of Al Daijin Kamnick and to the artistry and skill of Jeff Smith, the Center has a beautiful new fence and deck area. This addition not only adds esthetic qualities to the grounds but provides spaces for various activities, from socializing to quiet contemplation and even zazen and sanzen during sesshin.
This addition to the Center is dedicated to Mary Kamnick, the late wife of Al Daijin, and to all those who have supported, and continue to support, the Prairie Zen Center in it's efforts to practice and nourish the Awakened Way. A dedication ceremony was officiated by Genmyo at the close of the May sesshin.
Deep bows and gassho to all those who make the existence and function of Prairie Zen Center possible
A few photos of the new additions included HERE.

25th Anniversary
The Labor Day sesshin ended with a 25 year anniversary celebration of PZCs inception.
There is an online commemorative booklet created for the event which is available via this link.

Zazenkai
Several times a year, PZC holds a one-day practice retreat, or zazenkai ("coming together for meditation").
The day begins at 9:00 a.m., ends at 4:00 p.m., and includes periods of sitting and walking meditation,
a dharma talk, daisan (private meeting with a teacher) and a potluck lunch.
Donations to the Center are appreciated. All are welcome to attend, including non-members. If you wish to attend all or part of the day, please email pzc@prairiezen.org.

Zazenkai dates for 2019:
Saturday, October 12, 9:00 a.m. to 4:00 p.m.

Thursday Evening Class
Text and start date of new class to be determined.
Class is conducted via Skype at specific locations. Registration is required; donation requested.
Please register by contacting pzc@prairiezen.org.

Board Meeting
Saturday, October 12, 4:00pm
Bodhi Day Potluck
Saturday, December 7, 4:00pm